Issue 1 of LampLight is available for free!
Robert Ford is our featured writer for Issue 1.  J.F. Gonzalez brings us a view into our literary past and Kevin Lucia brings us part I of his volume long novella, And I Watered It, With Tears. Fiction from: William Meikle Nathan Yocum, Rahul Kanakia, Ian Creasey and Mandy DeGeit
Click the cover to download in any format you want from Smashwords
Or go here to get it from Amazon, iBooks or Nook!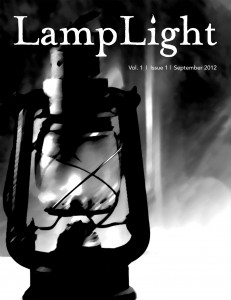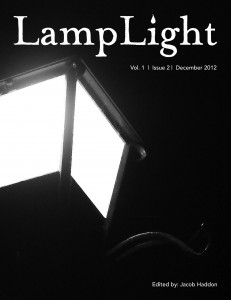 Issue 2 for only $0.99*!
Use coupon code AH94F on checkout through Smashwords!
Get Issue 2, featuring the fantastic Kelli Owen from Smashwords for only $0.99! We will hear more about our literary past from J.F. Gonzalez and Kevin Lucia brings us part 2 of his serial novella, And I Watered It, With Tears. Fiction from: DJ Cockburn, Christopher Fryer, Christopher Kelly, Tim Lieder and Jamie Lackey
*discount through Smashwords only