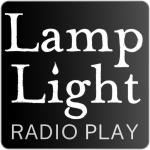 A soldier is sent 100 years into the future and discovers things aren't what they expect.
Based on the story by J.J. Green from Volume 3 Issue 2
Caris – Bryarly Bishop
Ben – Aaron Veach
The Medic – Elisa Dyann
The Generals – Curtis Webster and Judith Annozine
The Hospital Nurse – Scott Seagren
The Lab Tech – Gregory Crafts
The Woman in the House – Elizabeth Ashby Mitchell
The Boom Operator was Alex Emerson
Adapted and Produced by Andrew Wardlaw
If you enjoy this, don't forget to grab your subscription to LampLight and never miss an issue! A subscription supports both the magazine and the podcast.