LampLight Magazine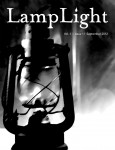 We are a quarterly for literary dark fiction, both short stories and flash fiction. We want your best. But then, doesn't everyone? No specific sub-genres or themes, just good stories. For inspiration, we suggest "The Twilight Zone", "The Outer Limits", and LampLight, Vol1 Issue 1 which is free.
We do not accept stories with the following: vampires, zombies, werewolves, serial killers, hitmen, excessive gore or sex.
Edition and Rights
The quarterly is published as print and ebook, and at the end of the year all the quarterlies are bound together in an annual collection. We are asking for non-exclusive, worldwide, serial rights to your work for both electronic and print. We want to publish it, we don't want to own it.
Payment
Payment is a flat fee rather than a by word system. We want to encourage telling a story in the amount of space it needs, rather than trying to get to a certain length.
For short stories we pay $150 per story. For flash fiction, we pay $50.
For length, 1000 words or less, consider it flash fiction; 2000 – 7000 words, consider it short story. In-between? Send it over and we can talk.
Reprints, Simultaneous and Multiple Submissions

We will take reprints, provided you have the rights we are asking for. Simultaneous submissions are fine, just let us know if it gets accepted elsewhere. Multiple submissions will not be accepted. Please wait for 90 days before you query.
Reading Times
We will be accepting stories from now until 1 February, 2016. These will be for the March and June issues of LampLight. More Information.
Where to Submit
Submittable is our preferred method of submission. We accept most file types as well. Please use manuscript format for your story (although headers and footers are not needed).
Please note:
We can only get 300 submissions a month through Submittable. If the followed link reads "There are presently no open calls for submissions." then we have filled our quota for the month. You will be able to submit again on the 1st of the following month.
https://lamplightmagazine.submittable.com/submit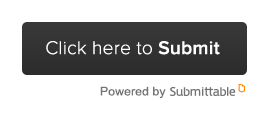 Please remember, Submittable is a third party site. Please read the Terms of Service before you sign up.
If you need a reminder about formatting, here is a good link to read:
http://www.shunn.net/format/story.html
For queries, you can email: submissions@lamplightmagazine.com