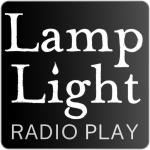 Three friends find themselves haunted by a silent spectre.
Based on the story by Mary SanGiovanni in Volume 2 Issue 3!
Nick – Jamie Avera
Seth – Monnie Aleahmad
Carl – Jamal Douglas
Shelly Carterhouse – MarLee Candell
News Reporter was Garrett Thoen
Professors:
And a special cameo from Amy Sutton of "The Saga of The European King"
The music in the bar was from the band Transpanda.
The score was composed by Greg Myers
Adapted and produced by Andrew Wardlaw
If you enjoy this, don't forget to grab your subscription to LampLight Magazine and never miss an issue! A subscription supports both the magazine and the podcast.