Print – Kindle – Smashwords – Nook – Kobo – iBooks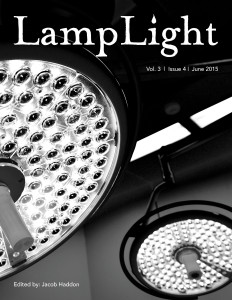 The June-ish issue of LampLight is here. Our featured artist is Victorya Chase. She brings us a dystopian future, and we talk to her about the genre, writing, and literary chess.
Kelli Owen brings us the final installment of her serial novella, Wilted Lilies.
Fiction from:
T. Fox Dunham
Davian Aw
John Bowker
Kealan Patrick Burke