Print – Kindle – Smashwords – Nook – Kobo – iBooks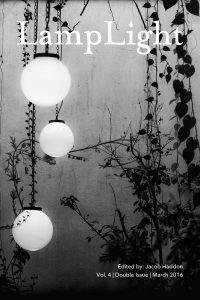 Double Issue!
Our featured writer is Gene O'Neill. His story, The Algernon Effect. We talk to him about his writing, and Northern California.
We have fiction from:
Tim Deal
Gwendolyn Kiste
Subodhana Wijeyeratne
JS Breukelaar
Matt Mikalatos
Douglas F. Warrick
Leanne Karwatowski
Kevin Lucia returns for his Horror 101 series. Two installments this issue, The Ghost and The Ghostly and The Monster and the Monstrous
This double issue is 2 & 3 of Volume 4.