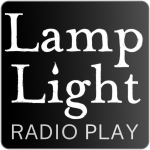 Everyone knows the story about Annalise's father. Everyone knows Grace Magellan's pond is rumored to be haunted. But almost no one alive knows the real truth.
Based on the story by Valerie Alexander, found in Volume 6, Issue 1
Annalise – Grace Bosley
Brian – Aaron Veach
Wyatt – Austin Heemstra
Grace Magellan – MarLee Candell
Lisa – Miriam Katz
Annalise's Dad, Rodger – Dean Cameron
Brian's Dad – Greg Ivan Smith
The Radio Caller – Jeffery Williams
And the radio host was a special cameo by Jack Ward, audio writer, producer, director and founder of the Sonic Society, Electric Vicuna Productions, and now the Mutual Audio Network.
Adapted and Produced by Andrew Wardlaw
Transcript: http://lamplightmagazine.com/transcript-small-town-immortals/