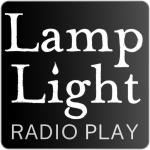 In the final days of his dad's life, John becomes trapped by more than familial obligation.
Based on the story by John Boden, found in Volume 3, Issue 3
John – Devin Clarke
Clarice, the sister – Robyn Buck
Leslie, Stepmom – Jennifer Eagle
Dad – Tom Wade
Adapted and Produced by Andrew Wardlaw
If you enjoy this, don't forget to grab your subscription to LampLight Magazine and never miss an issue! A subscription supports both the magazine and the podcast.