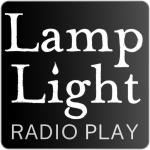 Tessa goes to spend the weekend in a cabin to reflect and finds something more than peace in the woods.
Based on the story by Kristi DeMeester, found in Volume 5, Issue 4
Tessa – Heather Brister
Narrator – Carole Stokes
Voice on the Phone – Zach Lopez
Special thanks to Michael L. Stokes at Cool Audio Productions, and big big thank you to everyone who recorded themselves singing so we could make a church congregation.
Adapted and Produced by Andrew Wardlaw
If you enjoy this, don't forget to grab your subscription to LampLight Magazine and never miss an issue! A subscription supports both the magazine and the podcast.