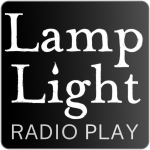 A college reporter tracks down the truth about a campus urban legend.
CW: sexual assault and linked PTSD
Based on the story by Rebecca Turkewitz, found in Volume 8, Issue 3
Starring
Danielle Bryn as Grace
Mafalda Pinto Correia as AJ
Philomena Sherwood as Young Grace
Julie Saunders as Grace's Wife
Miles Langerman as Mike
The radio play was written by Julie Saunders and Andrew Wardlaw
Directed by Julie Saunders
Produced by Andrew Wardlaw
If you enjoy this, don't forget to grab your subscription to LampLight Magazine and never miss an issue!  A subscription supports both the magazine and the podcast.